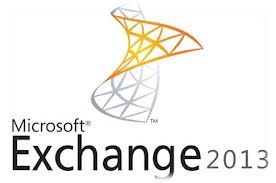 I've been invited to take a beta exam on the yet-to-be-released Microsoft Exchange 2013 (Coming to an IT department near you soon)..!
The exam is staring me in the face (5 days from now) and I've just about barely set up a couple of VMs on Microsoft Azure to play around with. I'm building a mind-map that I will be posting online pretty soon with links as well to resources that might be useful to you all.
I've also posted some Exchange Briefs, little snippets of information that you can use to read up on the Exchange knowledge areas here.
UPDATE:
Since taking the exam, I wanted to provide some feedback on the exam (without violating any NDA's). The first thing you want to do, is refer to the Microsoft Examination blueprint here (read section on Skills Measured carefully). Make sure that you understand the knowledge areas that will be tested, which are broken down into:
Message Transport
The Mailbox Role
Client Access Role
Designing an Exchange Infrastructure (includes Exchange dependencies like Active Directory)
My preparation steps:
As a Microsoft Trainer, I was dismayed to see absolutely no training material available online on our MCT portal (In Microsoft's defense, it was a Beta exam!). The good news was that there's an abundance of material available on Technet, some of which I've summarized into the following sections:
70-413 Mindmap: This interactive PDF file is broken into the various knowledge areas and sub-components (accurate at the time of writing)
Exchange Architecture Guides here: I'm collecting material from Technet, lab scenarios and other online sources and have prepared a number of guides on Message Transport, Message Routing and Storage. The list is a work in progress.
Exchange Briefs here: Summary sheets written on each topic that can help you prepare for the exam.